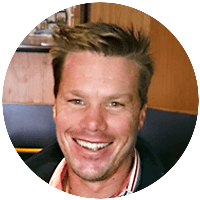 M Du Preez
I was a late starter to golf, a middle-aged Business Athlete Male seeking to find out what the fuss was all about when growing up. My real introduction to Golf started with my PMG-4 partial affiliated membership with access to Golf Village practice facilities, with the desire to have an official handicap, play competitively, and play the greatest game on earth, and there is no other.
Golf has been my therapy dealing with the knocks of life, and happy to report that starting in 2012, a 18 PMG handicapper is now a fully integrated 3 handicapper competing in Mid-Am, Country districts and Open Order of Merit in the SA Amateur Rankings.
Isn't this what the game needs? An ambassador for improved quality of life; better golfing versions of themselves, integrating with country clubs and growing the game, because there is no other.
Come on SA- Play More Golf!